Please note;
Notify us if the item can be left unattended if no one is at the shipping address to recieve it.
We offer low cost installation at our warehouse, please call us at (02)8729 6777 to enquire!
All our products come with 12 months warranty, so rest assured you're in good hands if the item is faulty or doesn't work as intended.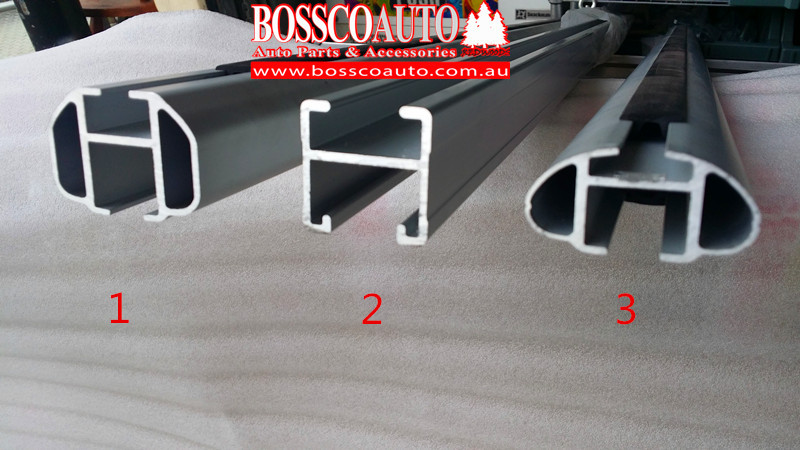 Note:
This is a set of (3), please view the photo above and tell us which roof rack style(1, 2 or 3) you have so we can provide the correct fitting kit..
Specifications:
(1) strap included
(6) ladder pads
Ladder hoop/ holder included
Aftermarket product
Installation support provided (email us with photos attached if you require any assistance)
Before installation, please check that all parts are included and are not damaged. Once fitted, Bosscoauto are not responsible for damages incurred after installation.
Shipping:

Please provide us your delivery address (Not PO Box Please) and contact number for shipment purposes.

Please notify us if the order can be left unattended at appointed address (eg. left by front door / veranda / gate) if no one is home. (This gives us permission for the courier driver to leave it if no one is at home to sign for the item)

We also accept work addresses (if during business hours 9-5pm)

Surcharge may apply if customer is not home to sign for the item. Card will be left and it is customer's responsibility to contact courier for their item. All tracking numbers are provided once leaving our warehouse (can be done by checking order details).

Payment:
Pay Pal, EFTPOS, Pickup and bank deposit
Contact:

Pick up available from;


9am - 5pm Mon-Fri
9.30am - 2pm Saturdays
Closed public holidays and long weekends

Warehouse - 1/12 Bernera Road, Prestons, NSW, 2170
Phone Number - (02) 8729 6777
Website: www.bosscoauto.com.au
Set of 3 Heavy Duty Roof Racks/Aero rack Ladder slider kits suitable for Ford
Product Code:
Location:
Availability: In Stock
Please contact us if your shipping address is one of the below postcodes as different rates apply.
NT

0810, 0822, 0852, 0880, 0885, 0886

NSW

2627, 2628, 2630, 2631, 2632, 2633, 2890, 2898, 2899

VIC

3697, 3699, 3701, 3705, 3707, 3708, 3709, 3864

QLD

4285, 4461, 4462, 4465, 4467, 4468, 4470, 4471, 4472,
4478, 4479, 4481, 4482, 4486, 4487, 4488, 4489, 4490,
4491, 4492, 4493, 4581, 4735, 4736, 4819, 4824, 4825,
4828, 4829, 4830, 4854, 4871, 4873, 4874, 4875

WA

6418, 6430, 6434, 6443, 6707, 6743